Take to the waters of Newaygo County.
Water sports in Newaygo County are not just an activity, they are part of local culture, and we are excited to share our waterways with you! With 356 river miles we have just the right spot to drop your paddle in the water and float the day away.
There's nothing like a sunny day at the beach to relax and make memories with the family. Head to one of these popular Newaygo waterfront destinations, your sun and sand are waiting!
Newaygo County is home to 256 inland lakes. For lovers of water sport activities, our inland lakes offer boat launches and public access for the perfect day on the water.
Take to the rivers of Newaygo in your jet boat to experience unparalleled trout and salmon fishing. Don't have a boat? We have you covered! Hook up with a Newaygo charter captain for a guided day of drift boat fishing.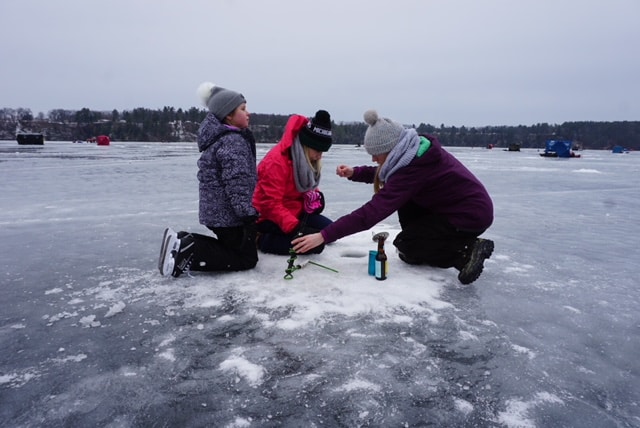 by Carmen Faulkner At sunrise, the serious contenders went out. They walked or snowshoed or rode snowmobiles. Some carried ice shanties, others stuck true to what I would consider to be the 'old school, torturous' tradition of sitting on buckets in the wind and cold....